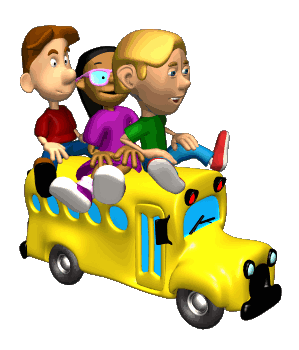 Jungle Jim's School Wide Field Trip
Monday, June 4, 2018
May 15, 2018
Dear Students and Parents:
We are looking forward to a fun day at Jungle Jim's! Thanks to our wonderful PTO, who picked up the complete cost of the buses, the cost for the trip is $23.00 and it will be Monday, June 4, 2018. As previously announced, all students who do not receive a disciplinary referral that result in an ISS or OSS from May 14th to June 4th are eligible to go.
The park area is enclosed. Students will be made aware that at NO time may they go anywhere alone. If a student needs assistance, they should be able to get it quickly, as the park is not very large. All cell phones should be left at home or locked in a school locker for the day; students will not be permitted to take them to the water park.
Jungle Jim's will allow lunchboxes to be brought in and they have lockers available to students starting at $6.00. In addition, the snack bar will be open. Prices and other info can be found at http://funatjunglejims.com.
Due to the dynamic nature of some of the water rides, all students need to wear swimsuits that fit appropriately and will stay in place. As with all areas of the park, if students are not acting appropriately, they may lose access to certain rides for the day, or even, depending upon the severity of the behavior, be prohibited from participating in other end-of-the-year events.
There is no rain date set and the park only closes down if there is thunder and lightning. The bottom of this form should be attached to a check/cash and returned no later than May 30, 2018.
Please fill out the form below and have your child return to their homeroom teacher. Hopefully your child can join us!
https://www.crk12.org/cms/lib/DE01903180/Centricity/Domain/9/Jungle Jims Permission Form 2018.docx